Dr Stanley's
ECGcourse.com
Affordable CME.  Earn up to 58 Hours Cat I CME or CE!  Designed for Physicians, Physician Assistants, Nurse Practitioners, Nurses, medical students, Respiratory Therapists, Monitor Techs and CRNAs.  Medical courses at your time & pace!
Pay in 4 by PayPal options available!
Animated Rhythms Course
26 most common rhythms with animated tutorials.
for Physicians, Physician Assistants, Nurse Practitioners, Nurses, medical students, Monitor Techs and CRNAs.
Why choose Dr. Stanley's ECG Courses?
Since 2004, Dr. Stanley's ECGcourse.com has been providing quality continuing medical education to physicians, midlevels, RNs, EMS and medical students with a standard of excellence in content and customer care.  From beginner to advanced learning levels, you can earn up to 56 hours of Cat I CME or nursing CE!  All courses can be taken your pace and convenience. 
Our simple learning approach and high-quality content helps providers at any level truly understand ECGs and not simply memorize patterns.  Each course has been created by Dr. Vernon R. Stanley, MD, PhD, drawing from nearly four decades of emergency medicine and his analytical background as an electrical engineering PhD.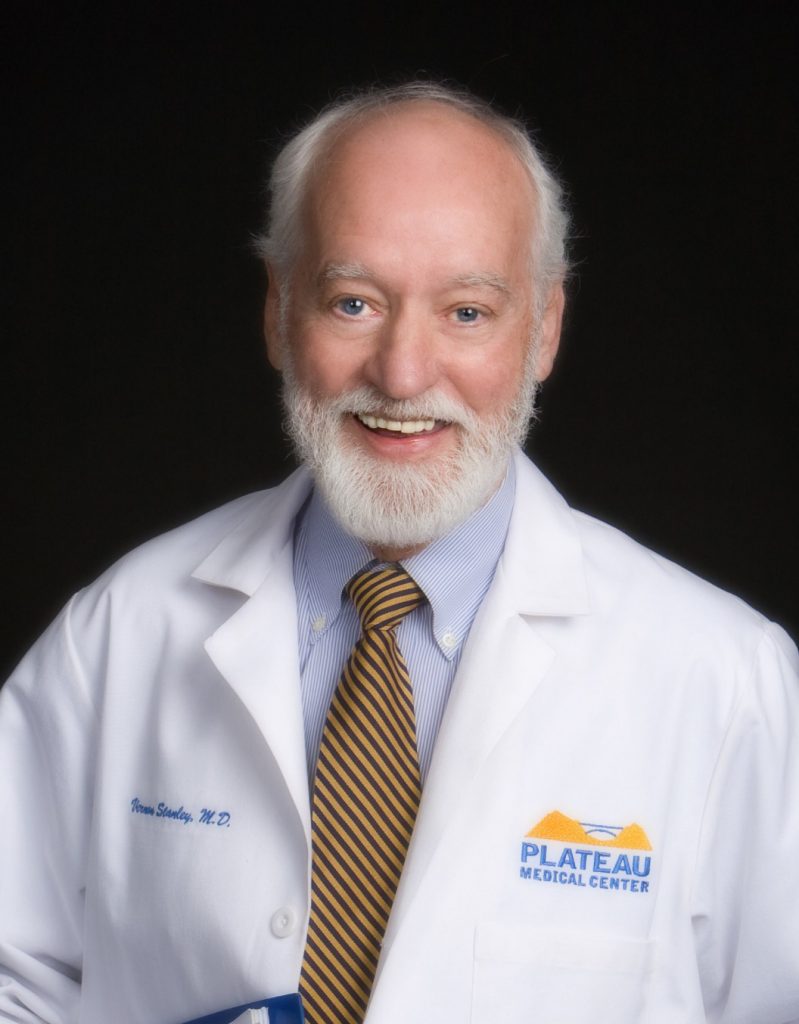 CME Category I endorsed by the AMA (Physicians Recognition Award):
This activity has been planned and implemented in accordance with the accreditation requirements and policies of the Accreditation Council for Continuing Medical Education (ACCME) through the joint providership of Prairie/HSHS, Prairie Education and Research Cooperative and ECGcourse.com, LLC. Prairie/HSHS is accredited by the ACCME to provide continuing medical education for physicians. Prairie/HSHS designates this educational activity for a maximum of 3 (ACLS Prep), 4 (STEMI Mimics), 6 (Animated Rhythms), 13 (50 Case Studies) or 30 (12-lead ECG) AMA PRA Category I Credits™.
CE for Nurses endorsed by the WV Board of Examiners for Registered Professional Nurses:
This activity has been approved by the West Virginia Board of Examiners for Registered Professional Nurses (Provider Number WV2006-0505) for 3, 4, 6, 13 or 30 CEs.  Because regulations vary with each state nursing board, we recommend that the practitioner check with his/her individual state nursing board to ensure that credit granted upon completion of the course will be honored.
Please Note: For providers requiring credit by reciprocity for any organization not listed above, it is the sole responsibility of the provider to check with their continuing education governing body to ensure that the above course credit is accepted by that governing body.  It is advised that this be checked before online registration is completed.
"This is by far one of the best courses I have used throughout my paramedic schooling. It is very detailed and great visual studies…"
"A very well crafted, precise and complete tool for learning EKG that fully addresses the needs of the student…a great course."
"I'm an ole' Army guy with numerous years of experience teaching overseas and believe that everything should be broken down to the simplest terms…you have done just that with your course."
"The tutorial presented is very well organized and the animations really help drive home the electrical interactions as they pertain to the actual strip. …The course is user friendly and was a big help."
If you need assistance, please contact us using the form or call during regular hours.
Weekend, holiday and after-hours support offered via email.